Easter is an important festival in the West, the first Sunday after the full moon of the spring equinox every year, roughly between March 22 and April 25.
In the strong atmosphere of the festival background, the Easter rabbit, toy eggs, holiday candy, plastic eggs, toys, books and other colorful goods can become the Easter basket "guests". Let's have a look at some of the most popular Easter items.
The hottest key words in Easter
In recent days, the top search lists for Easter products in the United States and Asia have started to explode, with Easter products returning to the same level about a week before the holiday.


Amazon's ABA analysis shows that these two words are among the most trafficked Easter products:
Easter basket stuffers –ranked No.1 in search frequency in American Asian search frequency
Easter basket –ranked No.3 in search frequency in American Asian search frequency
From the corresponding categories of keyword search results, most Easter products are concentrated in Toys & Games, Grocery & Gourmet Food, and a small part are Patio, Lawn & Garden.
 According to the monthly search trend of these two hot words, the popularity starts on February 10 every year, peaks around March 20 to April 10, and decreases to the lowest value in the week before Easter. You can see the popularity of this word is only two months.


In terms of monthly purchases, Easter basket stuffers and Easter baskets account for almost all purchases of Easter products.
02 Does Easter sales have a strong seasonality?
Easter basket stuffers
The top four products in the search of nature ranking are preschool sensory toys 50-piece set (Pop Tube, POP fidget toys,Stretchy Strings, jigsaw puzzle), DIY transforming robot, Squeeze POP  ball, bubble gun. Of course, Easter rabbit and Easter eggs are very popular.
These toys are not only popular at Easter, but also at ordinary times.  let's take a look at the change in search rankings.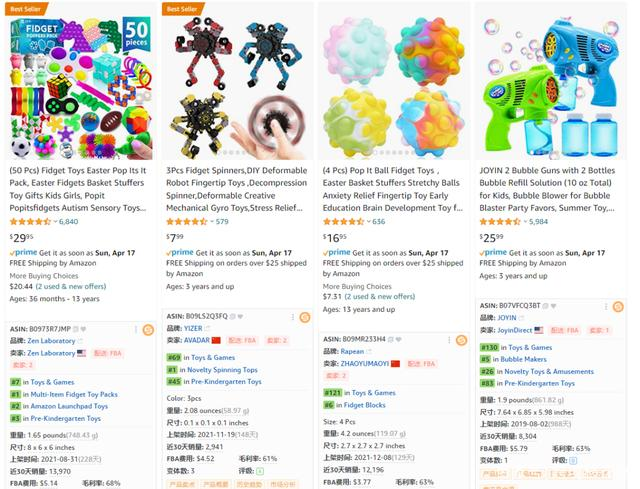 The 50PCS pre-school Sensory toy set has been on the shelves since August, and sales have been on the rise, with no obvious seasonal fluctuations, so it's clearly not just an Easter sellable.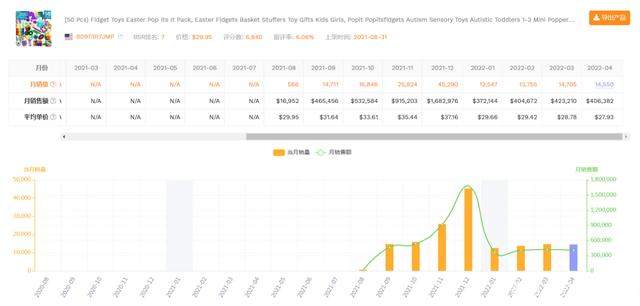 Easter basket
Candy gift basket, Easter chocolate basket, toy storage basket, Easter bunny/Easter Egg storage basket. Obviously, these storage baskets can store all kinds of toys and candies, which are not only popular at Easter, but also indispensable at other important days such as birthday parties, school parties, parent-child parties, Children's Day, Thanksgiving, Christmas and so on.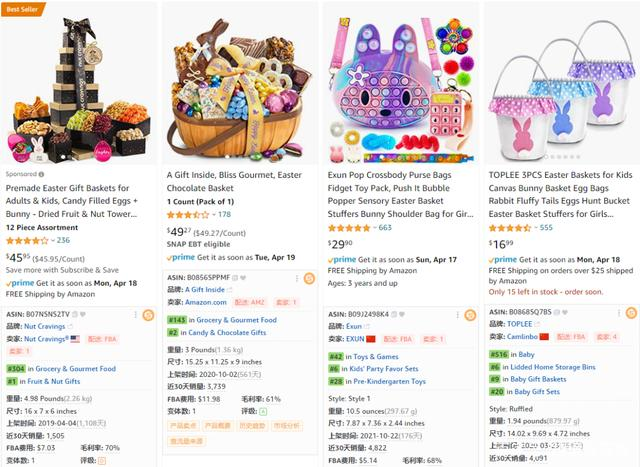 Here below are the hottest selling Easter Toys/Easter Eggs in AmyBenton
---
Post time: Feb-07-2023